Iron Horse Contractors
Quality Roofing Services
in McKinney
Iron Horse Roofing in McKinney, TX
Iron Horse Contractors in McKinney, Texas is a locally owned and operated roofing company that strives to provide excellent customer service. We believe in going the extra mile for our customers to guarantee satisfaction every time. 90 percent of our customers are repeat customers who use our roofers in McKinney, TX time and again for more repairs or refer Iron Horse to others because of our commitment to quality and satisfaction. Iron Horse Roofing Company in is the best choice to meet your roofing needs.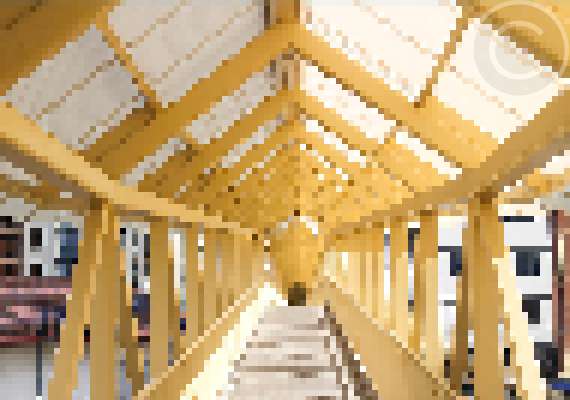 McKinney, TX Roofers
Roofers at Iron Horse Roofing know that taking care of your roof is essential for protecting your home. From a small leak to a whole new roof, we are dedicated to providing quality roofing services in McKinney, TX. Our roofing contractor experts will inspect your roof for potential damage from storms, strong winds, downed tree limbs, or general wear and tear. You may be able to file insurance claims for significant damage. Our roofing company prides itself on our honesty. We promise to provide an honest assessment of the condition of your roof. Knowledgeable roofing contractors know that not every roof in McKinney, TX needs to be replaced, and we will be upfront with you upon inspection.
Know When to Contact a Roofing Contractor in McKinney, TX
Many people hesitate or even wait to contact a roofing company because they are unsure of the signs of needing a roof repair. It's better to be careful and contact roofers anytime you may suspect damage in order to protect from further damage. Of course, after a significant storm with strong winds or hail, contact Iron Horse roofing contractors to come inspect the damage and ensure your roof is still in good condition. If you notice loose shingles on the top of the roof or find shingles in the yard that have fallen off, this is another sign your roof may need to call professional roofer in McKinney, TX. Curling or shrinking shingles also mean your roof is deteriorating and could need to be replaced. Don't risk further damage. If you suspect your roof may need to be looked at, don't hesitate to contact Iron Horse Roofing in McKinney, Tx for a free inspection and evaluation.
Why Choose Iron Horse Roofing Company
As one of the best roofing companies in McKinney, TX, we are an excellent choice to meet your roofing needs. Whether you have small leaks, significant repair, or even gutter repairs, our roofing contractors can help. We have the skills and experience to finish the job right. We are qualified to handle any roofing issue you have. Our seasoned professionals can provide creative solutions for your roofing and construction projects. First and foremost, our promise is to treat you with the respect you deserve while providing exceptional service. The Iron Horse Roofing Company was built on the foundation of always "doing what's right" and our roofing contractors still follow this motto today. Your satisfaction is guaranteed with our roofers in McKinney, TX.